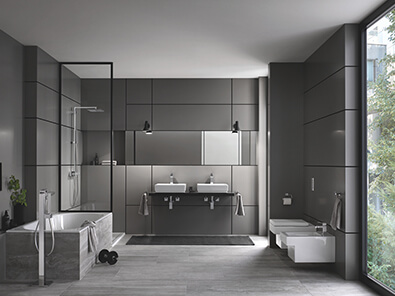 MODERN CUBIST STYLE
For fans of ultra-modern, clean design looking for a truly expressive kitchen or bathroom, GROHE has created the Eurocube collection. Award-winning progressive design and the craftsmanship of German engineers renowned for GROHE are embodied in the GROHE Eurocube collection in kitchen and bathroom faucets and showers and accessories in a truly Cubist form. Express your style boldly with GROHE Eurocube.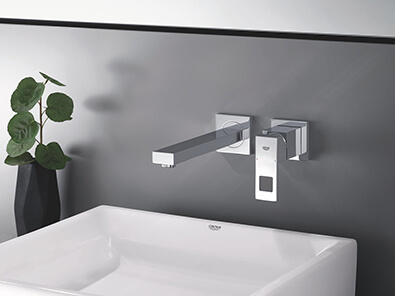 Clarity, conciseness, cubist forms
The design of the GROHE Eurocube collection, inspired by the geometric perfection of the cube, is intended to bring clarity and dynamism to the bathroom. In the face of the intense pressures of modern life, we value the atmosphere of quality and sophistication in the bathroom, which can be created by the clear and solid lines of the Eurocube. GROHE Eurocube taps offer a timeless silhouette and bold aesthetics combined with superior functionality.