PERFECT WATER CONTROL
50% savings, 100% fun. Thanks to the water-saving features in all Grohtherm Cube models, you can always enjoy a refreshing shower and relaxing bath with just the right amount of water. The GROHE Aquadimmer Eco regulator makes it easy to switch between hand showers, overhead showers and bath spouts, while a built-in switchable water-saving button helps you save water effortlessly. The sleek XL WaterFall fills the bathtub much faster so you can enjoy a relaxing bath as soon as possible.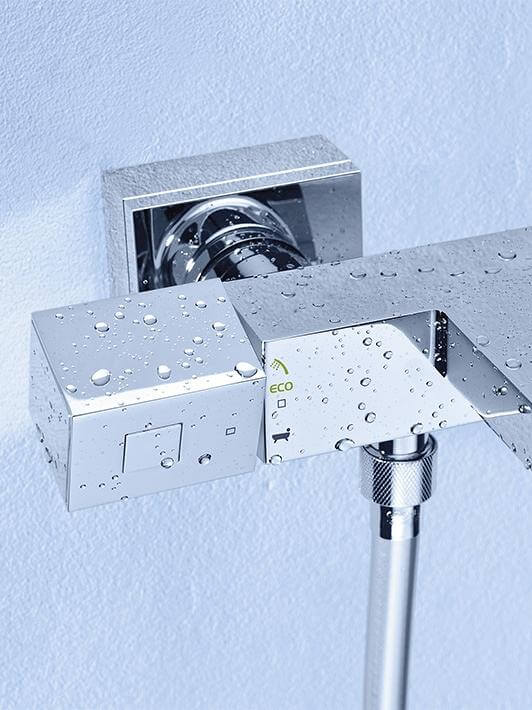 GROHE AQUADIMMER ECO
Water-saving bath and shower regulator.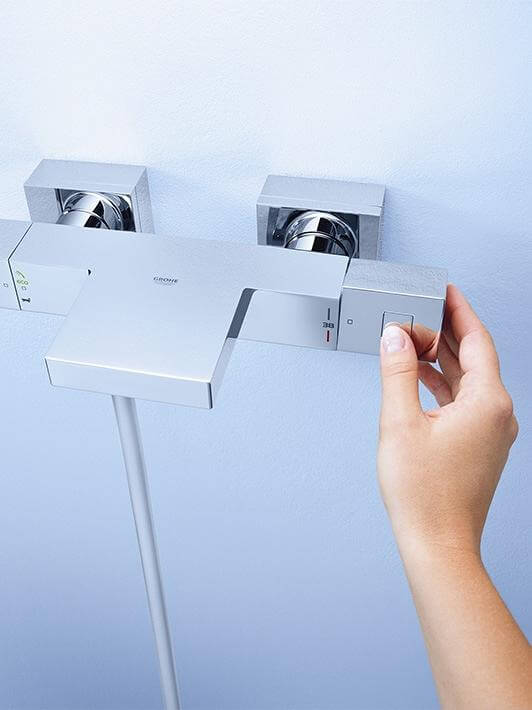 GROHE TURBOSTAT
Maintaining water temperature with impeccable accuracy.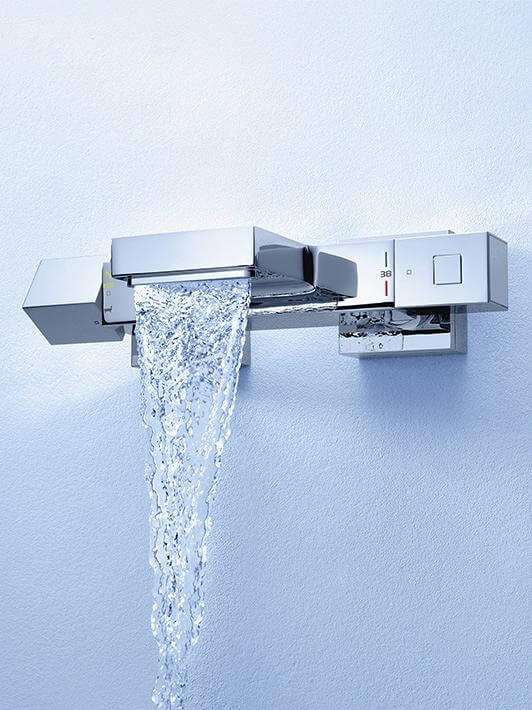 GROHE XL WATERFALL
Wide bath spout that delivers water in a silent stream like a waterfall.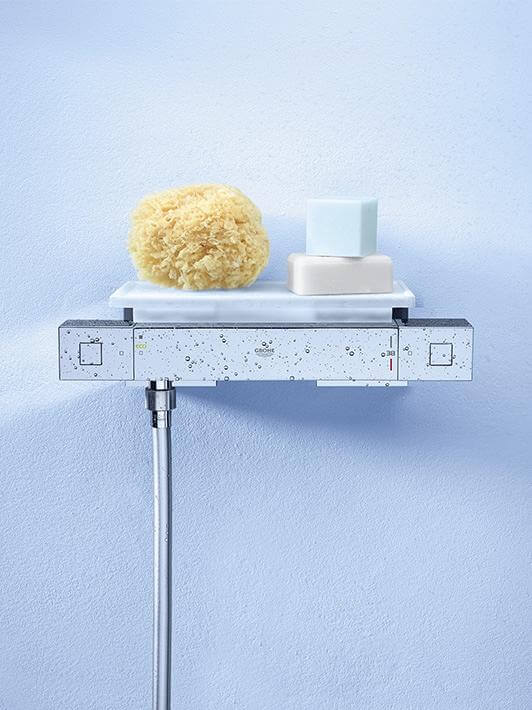 GROHE EASYREACH
An additional shelf with which bath accessories will always be at hand.