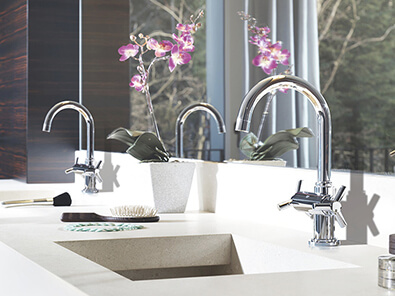 Atrio Classic faucets with Ypsilon handles
Your comfort is paramount to us. The ergonomic design of the Atrio Classic faucet with Ypsilon handles is complemented by technically advanced valve heads that provide the smoothest lever possible.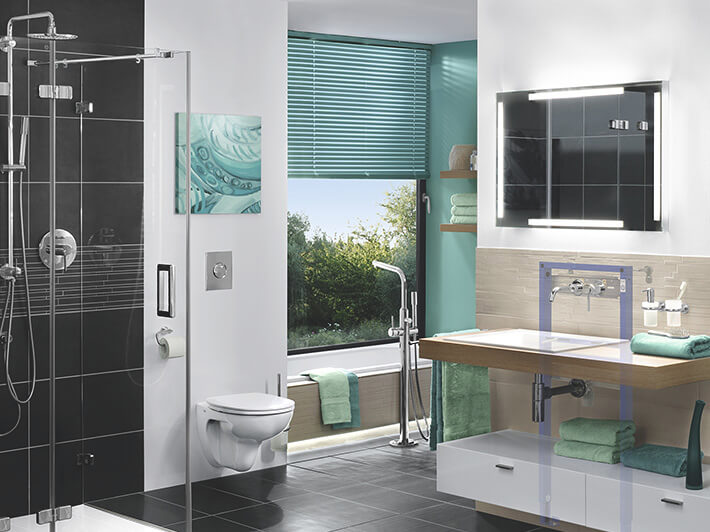 Atrio accessories
Delicately crafted and retaining their appeal over time, the Atrio accessories embody the purity and straightforwardness of Bauhaus design.
Each piece has a cylindrical grooved base, typical of the faucet collection of the same name, which allows you to easily achieve unity in the look of your home spa.