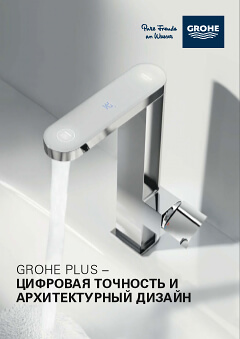 GROHE PLUS. PRECISION OUTSTANDING BY DESIGN
The pleasure of sophisticated, avant-garde design, combined with confident control, brings you modern faucets in the new GROHE Plus range. This innovative series of unique faucets draws attention with a fresh design style and embodies a new level of ergonomic comfort and practical functionality. Select faucets in the GROHE Plus range are equipped with an LED water temperature indicator, so you can control it with confidence.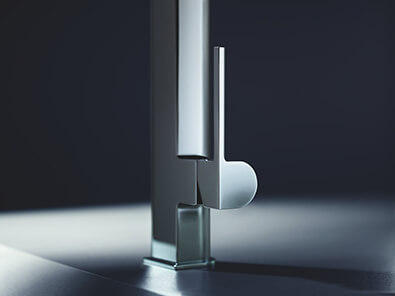 ELEGANCE AND TACTILY PLEASANT CONTROL
The design of GROHE PLUS faucets is inspired by an arch that is both stable and light. The spherical curves and the clean, crisp lines that are characteristic of the cubic shape have formed the original architectural silhouette of GROHE PLUS faucets, as if created for innovative bathrooms. The GROHE PLUS series embodies precision, reliability and stability combined with features for comfort, convenience and confident handling.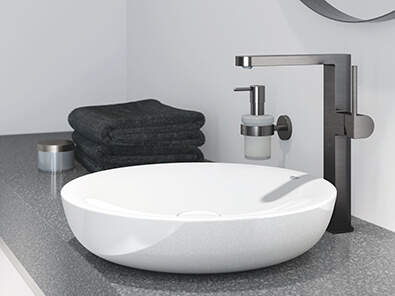 PERFECT SURFACE
The GROHE Plus collection is the perfect match for a wide variety of bathroom furnishings, from timeless classics to sleek minimalism. Plus faucets are available in several sizes - from compact, sink-mounted to recessed in the wall or even floor-standing for freestanding bathtubs. Available in three finishes: Chrome, Super Steel or Matt Dark Graphite. Choose whichever one suits your taste!