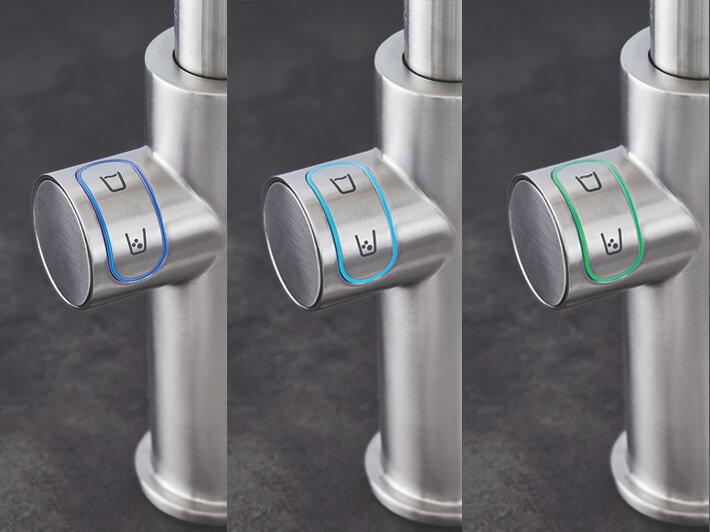 GETTING A GLASS OF WATER TO YOUR TASTE IS VERY EASY:
Use the keys on the handle.
Press the upper button to deliver chilled water without gas. The indicator will turn blue and your glass will fill with refreshing moisture.
Prefer slightly sparkling water? Press both keys in sequence – the indicator lights up in turquoise and you get water saturated with fine bubbles.
For refreshing, highly carbonated water, press only the bottom key – the indicator will turn green.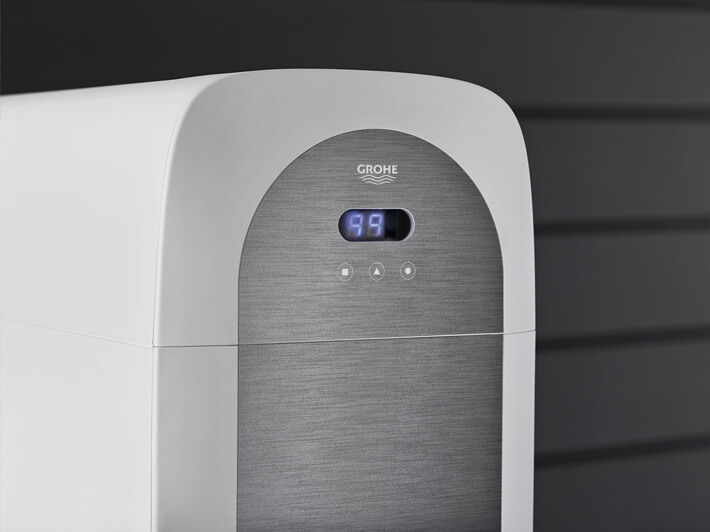 GROHE BLUE HOME SMART MECHANISM
Water cooling device – our invisible genius: it draws in water, filters it, cools and carbonates it before it fills your glass.
This is the secret of GROHE Blue Home - and the reason why drinking water will never be the same again.
ALL MAGIC – IN THE FILTER
GROHE Blue filters filter your tap water in five stages, removing even the smallest particulate matter, while retaining important trace minerals that are beneficial to your health. Learn more by watching this video.